Hello there,
I'd like to show you one of my favorite Discocactus: D. hartmannii. It is the only native specimen in our country and grows on natural sand fields called "campo cerrado". It is very rare and almost extinct by the farmers. They plant a fast growing hybrid grass which covers rapidly the fields. Every year when the grasslands are burned, more and more cacti die.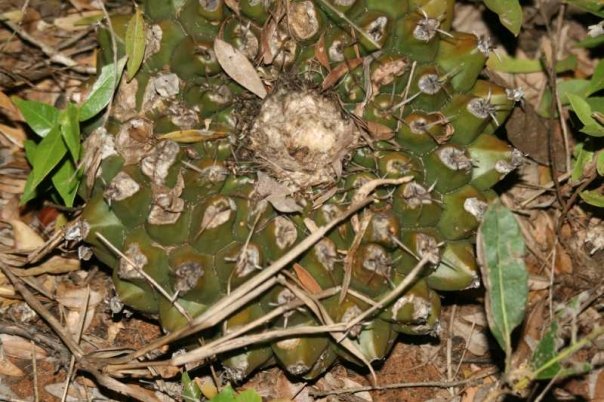 Plant in habitat with scars from the fire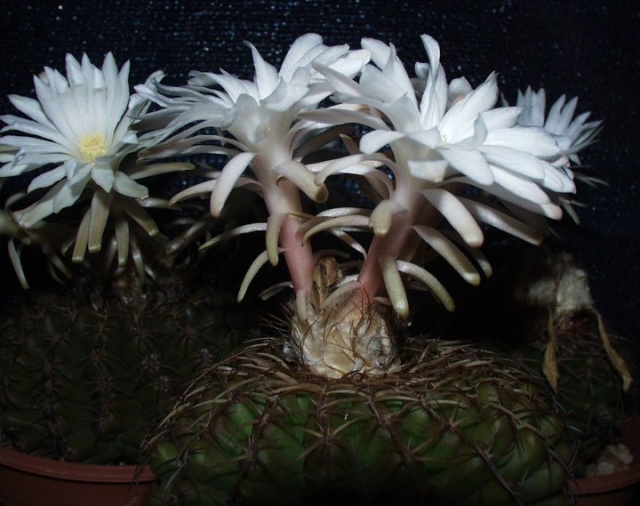 Older plant in my collection
After pollination, I got some nice fruits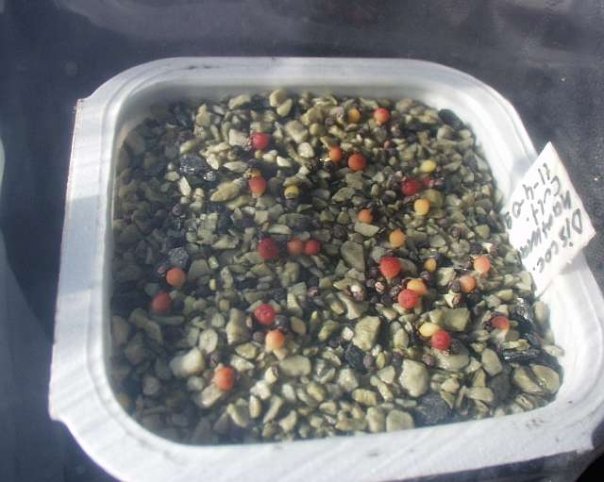 The seeds are sown. Here recently germinated.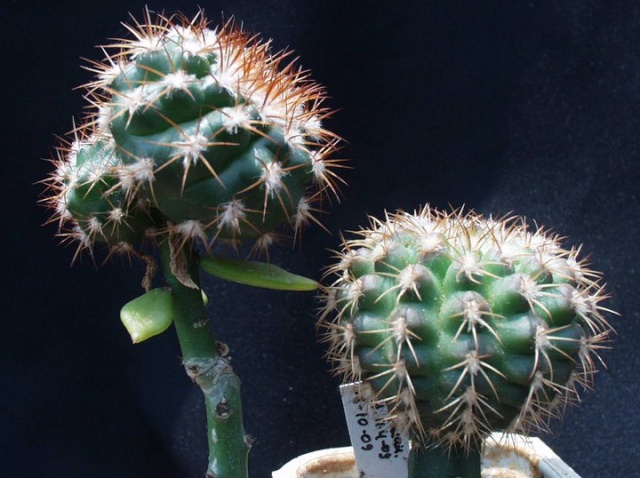 Some of the seedlings are grafted. These are 16 months old. The left one on Pereskiopsis, the other on Selenicereus.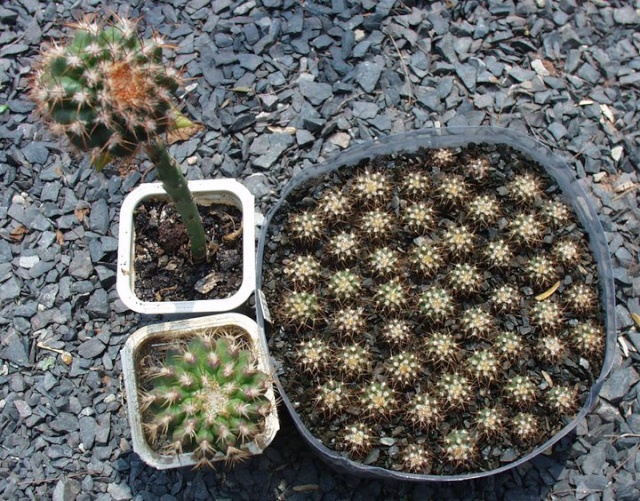 Here a comparison of seedlings of the same age, grafted and on their own roots
Hope you like the pics.
Alex